Stay Informed
Email is our primary method of contacting residents and their emergency contacts so be sure the email addresses we have on file are current and checked frequently.
You can change your email address in the Resident Portal. Please email leasing@harvard.edu to update emergency contact information or if you have any issues changing your email address.
International Students, consider "unlocking" your phone prior to leaving your home country. To learn more, visit the Harvard International Office website.
Key Pick Up
Keys will be ready for pick up from property management after your lease has been signed by both you and the leasing office.
Contact your Property Management Office at least two business days in advance of your planned move-in to make arrangements for picking up your keys. We need time to program key fobs and set up a lock box.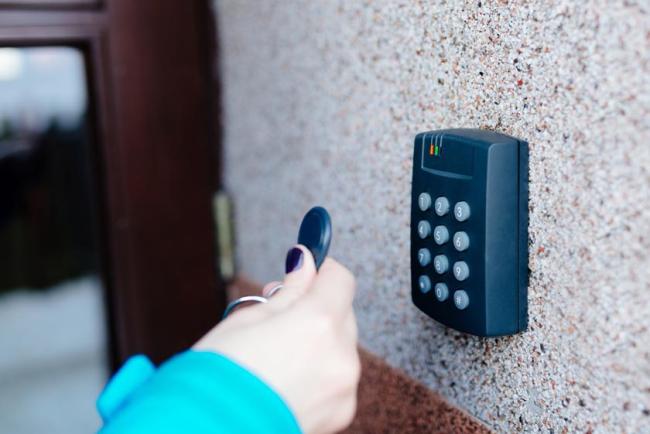 Select a property and click Search to see results.
Moving In & Moving Out
Moving days can be a busy time on and off of Harvard's campuses. Here are some tips on how to make the complicated process a little easier.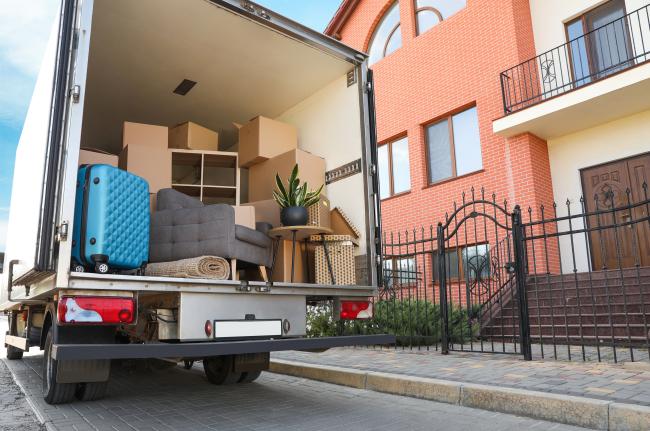 Moving In
Here are some important tips to keep in mind when planning your move to Cambridge and the Boston area.
Parking a car or moving van in and around Cambridge can be challenging, so plan ahead. There may be temporary on-site parking for moving vans, but you often need to apply for a parking permit with the city. Harvard Parking Services has information about temporary on-campus parking and visitor parking options.
If you plan to drive a moving van or truck in or around Boston it will NOT fit under the overpasses (10' clearance) on Storrow Drive, Soldiers Field Road, and Memorial Drive. Plan your route in advance to avoid the hazardous and costly problem of getting "Storrowed" on moving day.
During your move, take care to protect your belongings as well as your neighbors'.
Avoid propping open doors.
Keep your door locked as you go in and out of your apartment.
Do not prop open elevator doors; this will cause the elevator to shut down. 
Do not leave personal items unattended in common areas.
 
If you are shipping items to your HUH apartment, please plan for your packages to arrive after you move in. Packages that arrive before your lease start date may be returned to the sender. Consider arranging for packages to be held by the post office or shipping company, or make arrangements with a friend or neighbor to receive and hold your packages. Your Property Management Office cannot receive or hold packages for you.
 
To find out if you can have a temporary storage unit or pod outside your building, check with your Property Management Office. Some buildings have designated areas, while others don't allow them at all. However, you may be able to get a temporary permit from the city.
Moving Out
There's a lot to remember as you move out of your apartment. Here are some tips we've picked up over the years.
Let HUH know your plans before you vacate!

During the housing election period in March, you can submit your decision online.
From April through February, contact leasing@harvard.edu for the correct documentation and process.

If you've rented an air conditioner, make arrangements with RentAnAC to schedule removal: info@rentanac.com or 617-903-3274.
Call your Property Management Office for information about disposing of or donating large items.
Update any frequent or automatic package deliveries with your new address.
Set up mail forwarding with the US Postal Service.
Cancel your cable service and arrange to return your cable box (if you have one).
Remove all personal belongings (furniture, personal items, food, trash, etc.) from your apartment, and from your storage area (if you have one). HUH is not responsible for any items left behind. 
For furnished apartments, the supplied furniture, lamps, etc. must remain. If HUH has provided an air conditioner cover, please leave it in the unit.
Clean your apartment completely prior to your departure to avoid penalty fees.

Dispose of all trash and recyclables.
Empty and clean your refrigerator. 
Clean your oven and stovetop.
Sweep or vacuum all of the floors.

Do not leave unwanted furniture and household items in trash rooms or common areas. 
Turn off the apartment lights, vents, and air conditioning (if applicable).
Close all windows and doors.
 
To return your keys, check with your Property Management Office. A penalty fee may be charged for all keys that are not returned. 
Reuse Stations are open throughout the week at the following locations:
16-18 Prescott Street – Parking lot area (Mondays 8:00 AM–1:00 PM only)
Botanic Gardens – Parking area off Linnaean Street
8 Mt Auburn – Back parking lot, first garage stall
Peabody Terrace – Guest parking lot next to trash area
One Western Avenue – Service drive between the SFP garage and One Western Avenue by the loading dock doors
What you can donate:
Furniture including tables, chairs, couches, dressers, desks, bed frames, storage crates, trash cans, bulletin boards, rugs, etc.
Dishes, cups, silverware, pots, pans, and other cooking utensils
Tools and small working appliances, including mini-fridges, microwaves, fans, lamps, and clocks
Computers and parts, printers, cords, phones, and other electronics
Textbooks
Simple Recycling:
Clothing, shoes, blankets, bedding, small books, office supplies, toys, and other various small housewares.
Be sure to tie the drawstrings and don't overweight the bags.
Bags are available in the HUH Property Management Offices during regular hours. Collect and drop your bags at one of the outdoor
Reuse Station locations listed above.